November 28, 2018
Updated: November 28, 2018
Photos this week show emotional General Motors workers in Ontario, Canada, wiping away tears after the company laid off more than 14,000 employees just days before the holidays.
The firm made the announcement on Nov. 26, saying it will shutter seven plants in the United States and Canada. It said it plans to cut 15 percent of its workforce to save $6 billion and adapt to "challenging market conditions," and it will abandon many car models.
"I don't know how I'm going to feed my family," Matt Smith, a worker at an Ontario factory, said outside the plant, News.com.au reported. "It's hard. It's horrible."
Smith said his wife also works at the plant, adding they have an 11-month-old baby.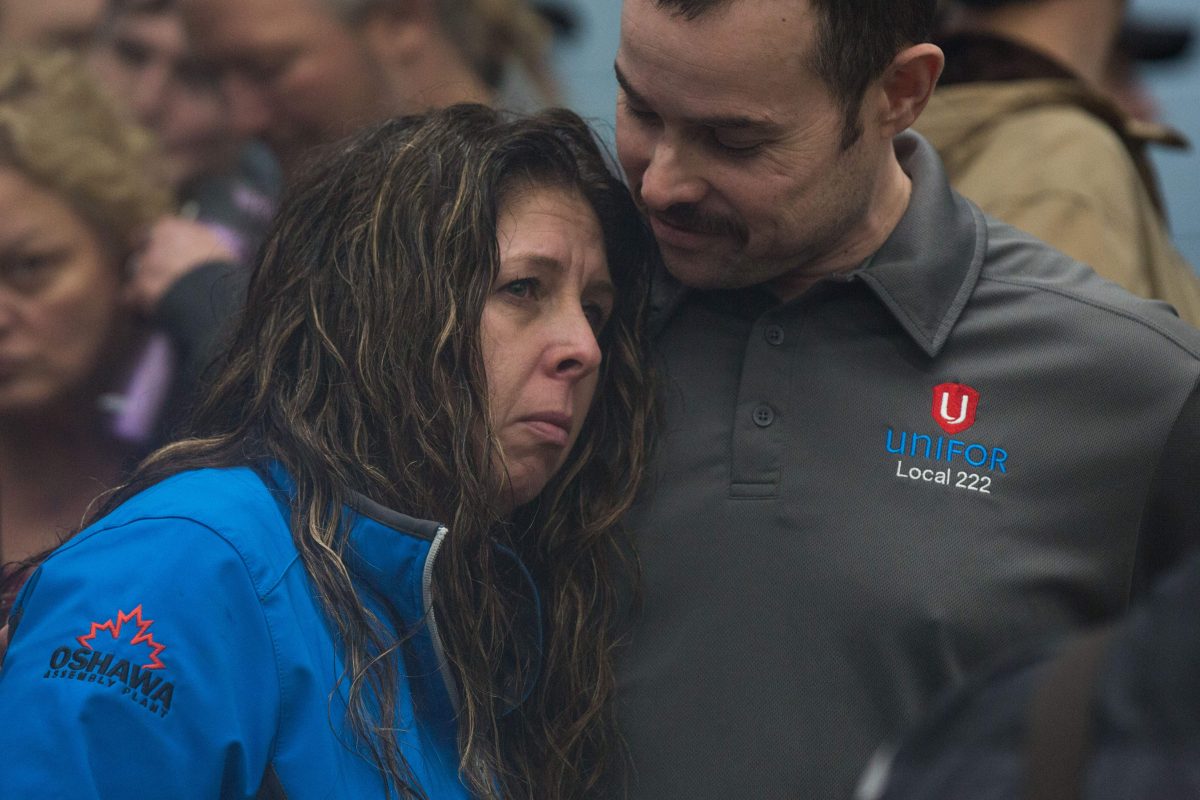 Another GM told Today: "You're going right into Christmas. You're looking for celebration and that's not there now," according to News.com.au.
One worker said that employees "were bawling their eyes out. I've never seen anything like it and we can't get any answers."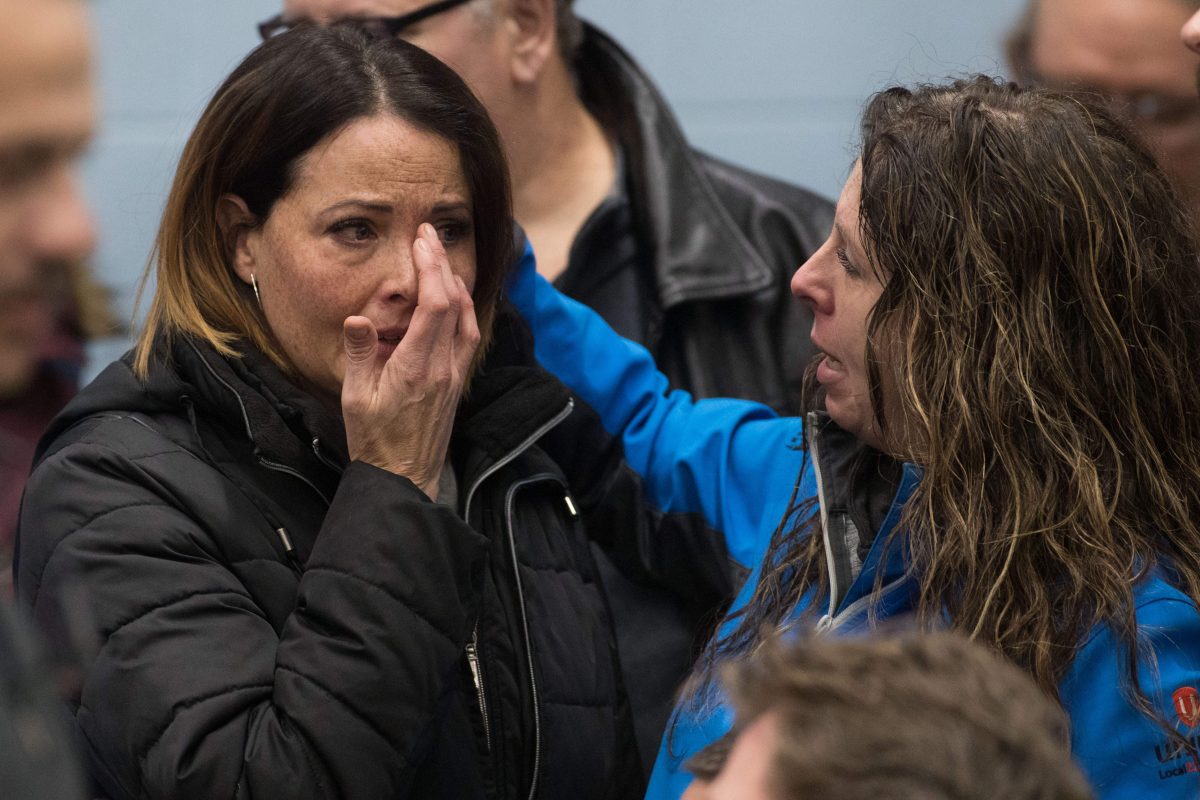 President Donald Trump slammed GM for the move, saying the U.S. would cut all subsidies.
"Very disappointed with General Motors and their CEO, Mary Barra, for closing plants in Ohio, Michigan and Maryland," Trump tweeted on Nov. 27. "We are now looking at cutting all @GM subsidies, including for electric cars."
"Nothing being closed in Mexico & China. The U.S. saved General Motors, and this is the THANKS we get," he also wrote.
GM, in a statement, said that it is "committed to maintaining a strong manufacturing presence in the U.S." and said that "many of the U.S. workers impacted by [plant closures] will have the opportunity to shift to other GM plants," CNBC reported.
"We appreciate the actions this administration has taken on behalf of industry to improve the overall competitiveness of U.S. manufacturing," the company said.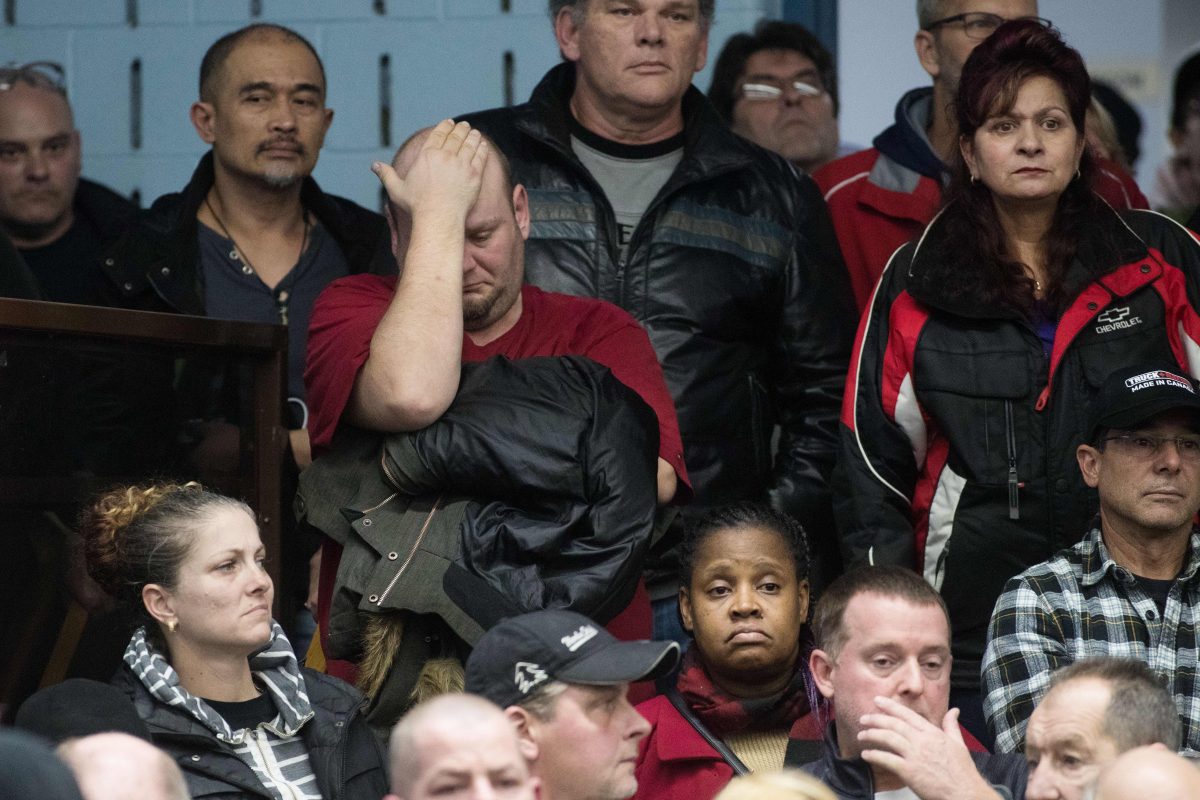 Trump and Canadian Prime Minister Justin Trudeau "discussed their disappointment in the announced closures of General Motors plants in their respective countries" during a phone call on Tuesday, White House spokesman Hogan Gidley said, Reuters reported.
GM Chief Executive Mary Barra spoke to Trump over the weekend to discuss the cuts and was at the White House on Monday to meet with economic adviser Larry Kudlow. Kudlow told reporters on Tuesday that the administration had helped GM with fuel efficiency standards and other regulations. "We've done this to help you and I think his disappointment is, it seems like that they kind of turned his back on him," Kudlow said.
Related Coverage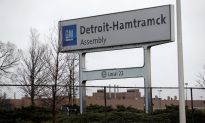 Thousands Moved out for a New GM Factory; Now It's Closing
On Nov. 27, White House spokeswoman Sarah Sanders said Trump is looking at options. "The president wants to see American companies build cars here in America not build them overseas and he is hopeful that GM will continue to do that here," she said.
Reuters contributed to this report.
Original post from: www.theepochtimes.com