Anthony Bourdain dead at 61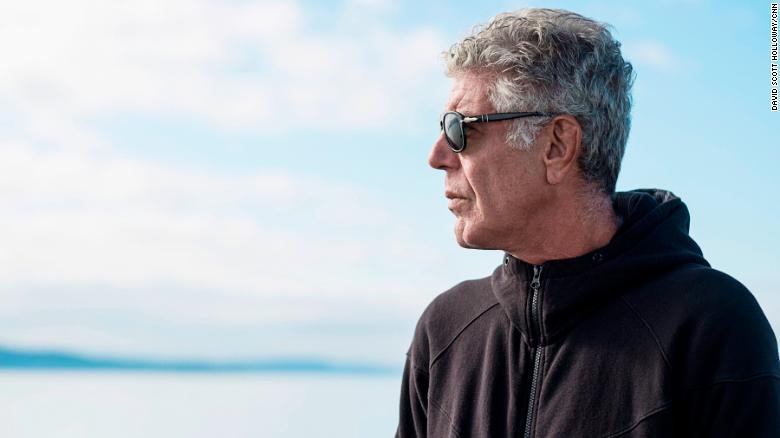 New York (CNN)Anthony Bourdain, a gifted storyteller and writer who took CNN viewers around the world, has died. He was 61.
CNN confirmed Bourdain's death on Friday and said the cause of death was suicide.
"It is with extraordinary sadness we can confirm the death of our friend and colleague, Anthony Bourdain," the network said in a statement Friday morning. "His love of great adventure, new friends, fine food and drink and the remarkable stories of the world made him a unique storyteller. His talents never ceased to amaze us and we will miss him very much. Our thoughts and prayers are with his daughter and family at this incredibly difficult time."
Bourdain was in France working on an upcoming episode of his award-winning CNN series "Parts Unknown." His close friend Eric Ripert, the French chef, found Bourdain unresponsive in his hotel room Friday morning.
Asking for help
The suicide rate in the United States has seen sharp increases in recent years. It's now the 10th leading cause of death in the country, according to the American Foundation for Suicide Prevention. Studies have shown that the risk of suicide declines sharply when people call the national suicide hotline: 1-800-273-TALK
There is also a crisis text line.
The lines are staffed by a mix of paid professionals and unpaid volunteers trained in crisis and suicide intervention. The confidential environment, the 24-hour accessibility, a caller's ability to hang up at any time and the person-centered care have helped its success, advocates say.
"Tony was an exceptional talent," CNN President Jeff Zucker said in an email to employees. "Tony will be greatly missed not only for his work but also for the passion with which he did it."
Stunned reactions to his death from viewers, fellow chefs, celebrities and others swept through social media Friday morning. Author and humorist John Hodgman recalled eating with Bourdain some 14 years ago.
"He was big even then, but he took time to sit with me in Chinatown to talk 'weird' food for a magazine piece I was writing. He taught me that our 'weird' is the world's delicious," Hodgman wrote on Twitter. "We ate chicken feet. The afternoon vibrated with life. RIP."
"I am shocked and deeply saddened," chef and "Queer Eye" star Antoni Porowski wrote on Twitter. "RIP to a father, partner, chef, writer, and incredibly talented man. … Prayers for his loved ones."